"Masterful.... There is a beauty to Pat's writing that defies description."
—Brandon Sanderson,
New York Times-bestselling author of Mistborn
The Narrow Road Between Desires
A Novella of the Kingkiller Chronicle
#1 New York Times-bestselling phenomenon Patrick Rothfuss returns to the wildly popular Kingkiller Chronicle universe with a stunning reimagining of "The Lightning Tree." Expanded to twice its previous length and lavishly illustrated by Nathan Taylor, this touching stand-alone story is sure to please new readers and veteran Rothfuss fans alike.
Bast knows how to bargain. The give-and-take of a negotiation is as familiar to him as the in-and-out of breathing; to watch him trade is to watch an artist at work. But even a master's brush can slip. When he accepts a gift, taking something for nothing, Bast's whole world is knocked askew, for he knows how to bargain—but not how to owe. Read More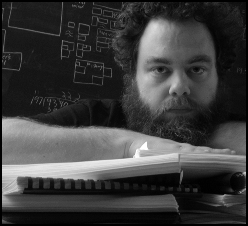 Have any questions about anything? Why not check the FAQ?
Read a special note from DAW publisher, Elizabeth Wollheim, about Pat's first book.